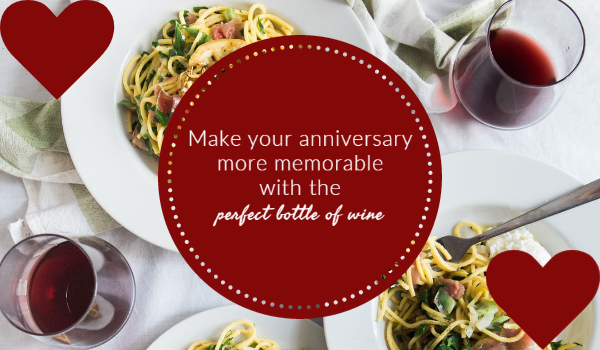 A classy, romantic anniversary dinner at home cannot be complete without a glass of wine. But shopping for the right bottle of wine online can be quite a daunting task. It's an even more overwhelming situation if your partner is a wine connoisseur and you're just an average Joe when it comes to matters concerning wine. With over 7,000 wineries in the country and an estimated 10,000 types of wine grapes producing your favorite beverage, selecting the perfect bottle is nothing short of stressful.
Luckily, you don't have to be a wine lover to choose some of the best wines for a special occasion, especially when it comes to your anniversary. Here are some of the best options to choose from
2011 Chateau Coutet Barsac
Looking for a bottle of wine online to match that beautiful gold necklace or ring you plan to give her on your anniversary? Then look no further because the Chateau Coutet Barsac 2011 fits your description perfectly.
Made by Sauternes, the most renowned sweet wine brand, this wine looks great with a flavor to match. Light in color, this white wine is famed for its apricot and pineapple nose and has an excellent — but not dense — nutty and fruit finish.
It has an alcohol content of 14% and is best served at 14 degrees Celsius. The cool temperature brings out its tangy taste best. The white wine also boasts incredible food pairing potential; it will taste great with anything from spicy Asian cuisine to seafood dishes like lobster. These lighter meats are the perfect option for a healthy anniversary dinner.
2014 Frescobaldi Castiglioni Chianti
If your spouse is more of a red wine person, get yourself this bottle of Italian wine while the wine deals online are still in your favor. It has a deep ruby red color and a rich nose of violet and berry with hints of vanilla. Unlike most Chianti wines, this 2014 Chianti has moderate acidity and subtle tannins, pairing perfectly with full-flavored dishes such as sautéed beef and roast chicken. It also seamlessly pairs with any Italian dish that may tickle your fancy.
If you're planning a savory anniversary dinner with rich desserts, this wine is the perfect complement.
Greyfriars 2014 Sparkling Rose Reserve
Everyone wants a pink wine on their anniversary, right? The light pink quality of this rose is the perfect middle-ground between red and white. With a rich and fresh aroma of strawberry and cherry and a tingly citrus flavor, this bottle of rose is both great on its own and when paired with light dishes that match the theme of love for your anniversary dinner.
Made with handpicked pinot noir and pinot Meunier grape varietals, this sparkling rose boasts a well-rounded texture that the wine lover in your life will enjoy. This sparkling rose even won the International Wines and Spirits award in 2018. When you're looking to make your anniversary extra special, investing in this beautiful bottle will take your evening to the next level.
Loveblock Pinot Noir
Another great bottle of wine online is Loveblock Pinot Noir. While it isn't as fruity as some of the other wines on the list, it makes up for this with an abundance of rosemary and thyme aromas. Keep drinking and you'll find that this wine boasts earthy flavors of mushroom and rich smoky notes you will love. This varietal has a popping acidity and is best served when lightly chilled.
2017 Off the Grid Riesling, Ovum
If you've always been skeptical about Riesling, this bottle will probably change your mind. Fermented with native yeast, its flavor highlights grapefruit and citrus rind. It has a well-rounded texture, and its striking balance between acid and sugar gives off a sense of elegance with every sip. Find this bottle in our online wine sales along with the other items on this list.
Graham's Six Grapes
If you've been looking for the perfect red dessert wine from online wine sellers without success, you'll be glad you landed here. With a luscious, velvety smooth texture, this is the ideal wine to drink after an indulgent anniversary dinner. It is full-bodied and tastes great on its own or with dark chocolate. Cozy up with your spouse and sip this wine until the last drop. It's the perfect addition to a great conversation.
When you're trying to impress your loved one on your anniversary, investing in the perfect wine online is the cherry on top of a perfect day. Rely on Wines 'Til Sold Out for the best in wine deals online.