Limited Time Only: Buy One Tasting Set, Get One 50% Off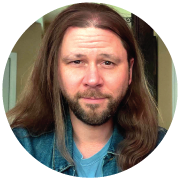 A Taste of Northeast Italy: White Wine Values Under $20
Selected By Marc Supsic, Certified Wine Professional
ONLY $44.99
FREE SHIPPING
Learn More About These Selections:
Fossa Mala Pinot Grigio Friuli Grave DOC 2019
Fossa Mala Pinot Grigio Friuli Grave DOC 2019
Fossa Mala Ribolla Gialla Venezia Giulia 2019
Fossa Mala Ribolla Gialla Venezia Giulia 2019
Click For More Info
IN YOUR DIGITAL CELLAR: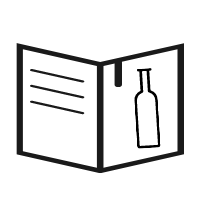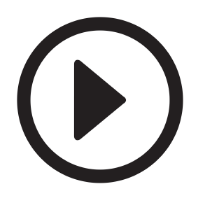 Most Loved Recipe Pairings!
Weekly, Sommelier-Curated Wine Variety Pack
Gather a few friends to partake in a weekly wine tasting party at home with WTSO's Weekly Tasting wine variety packs!
If you're an adventurous or avid wine-drinker, you will surely love the opportunity to try one of our sommelier-curated wine packs! At Wines 'Til Sold Out, we offer a brand-new, curated wine case every week as part of our Weekly Tasting. The best part? Each case is hand-curated by a renowned sommelier, meaning that you can trust that each bottle in your Weekly Tasting will be an expert recommendation you're sure to enjoy.
There's no better way to try a sommelier-curated wine pack than our rotating Weekly Tasting collection! And who doesn't love the gift of wine? Grab a weekly wine variety pack, invite some friends, and host a perfect home wine tasting party!
Yet another popular deal from WTSO allows you to taste different wines every single week - for just $39.99-99.99 per order. When you sign up for Weekly Tasting, you will receive the week's tasting set of four different bottles, with no added shipping cost.
Not only are our wine deals online a good way to broaden your knowledge and wine-tasting palate, but they can also inspire social gatherings that may quickly become the highlight of your entire week. And don't worry if you don't know your dry Italian Cabernet Sauvignon wine from your sparkling Beaujolais wine, or your wine vintages from your varietals; each tasting set comes with educational material so you can learn while you enjoy each bottle!
Each set is themed by origin or varietal. When you shop for our wine online, you can learn more about almost any type, including:
French wines
Italian wines
Red wine
White wine
And it doesn't stop there. When it comes to these wine sets, one of the things you can rely on is with these wine sets is variety. In one week, you could look forward to receiving French white wine and Italian red wine. And as you order each new pack, you could expect sweet white wine and a crisp rosé. The possibilities are endless, and you can't find such combinations at just any online wine store.