WTSO members know where to find the best wine deals, but occasionally, bottles arrive that represent the crème de la crème. These unique wines usually sell out fast, so we've created a "Cult Classics" list to prepare you for the next time they appear on our website. Get the inside track on eight of the most popular by reading ahead!
Champagne Philippe Prié
Our all-time best-selling Champagne, Philippe Prié's "Brut Tradition" NV, always offers a distinctive, crowd-pleasing blend of Pinot Noir and Chardonnay. For a fraction of the price, these lively bottlings easily rival the mainstays from larger houses in the region. Toast to the consistent quality of this gorgeous French bubbly and fortunate flash sale savings that allow for everyday enjoyment!
Aimery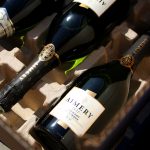 Aimery specializes in Crémant de Limoux, traditional-method sparkling wines from southern France that offer an inexpensive yet quality-focused alternative to Champagne. Their NV Brut and Brut Rosé bottlings have gained a devoted following over the years, providing all the reasons needed to pop open some bubbly, whether you're throwing a party or just feeling like a quiet celebration!  
Domaine Jean-Paul Picard
The stunning, mineral-inflected wines of JP Picard illustrate some of the Upper Loire Valley's most ambitious bottlings while remaining affordable. Refreshing white and rosé cuveés from Sancerre and Menetou-Salon express their sense of place while encouraging myriad pairing possibilities, making it completely understandable why the loyal Wines 'Til Sold Out fanbase naturally claims every vintage. 
Calculated Risk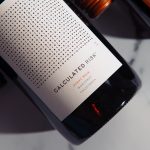 Whether you're seeking a bold Napa Valley Cabernet Sauvignon, elegant Russian River Pinot Noir, or brambly Alexander Valley Zinfandel, Calculated Risk takes the guesswork out of choosing the right bottle for any occasion. Savvy WTSO members have quickly realized how consummately drinkable these wines are, making them especially hard to keep in stock – we recommend bulking up on your next order!
Judge & Jury
WTSO members have found Judge & Jury guilty of supplying an irresistible Cali red wine that compares to Orin Swift's popular "The Prisoner" without breaking the bank. This smooth and mellow blend delivers loads of ripe berry, plum, and spice flavors, making it the perfect partner for grilled meats or cheeses, including cheddar and gorgonzola. Don't miss your share of bottles the next time they come around!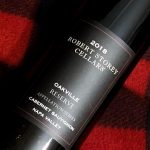 Robert Storey Cellars
Acclaimed guest winemakers and top-notch Napa Valley and Sonoma vineyard sources create a winning formula vintage after vintage for Robert Storey Cellars. Their Cabernet Sauvignon bottlings continually prove to be member-favorite wines, with the best known for their generous fruit flavors, skillful use of oak barrels, and longevity. If you haven't tasted these knockout bottles, be on the lookout for upcoming deals!
I Balzini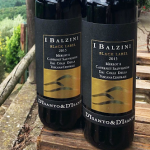 Lovers of Tuscan red wines rejoice each time we feature bottles from I Balzini! Whether they be the Bordeaux-inspired Cabernet-Merlot "Black Label" blend, traditional Sangiovese-Mammolo "Green Label," or classic Super Tuscan "White Label" Sangiovese-Cabernet, there's something for every taste preference. With an assortment of new releases and library wines popping up now and again, it's well worth receiving the WTSO text and email notifications to stay in the loop!
Giorgio Sordo
Barolo and Barbaresco typically require years of patient cellaring and cost a pretty penny. Luckily, member enthusiasts have quickly realized that examples by Giorgio Sordo often give an earlier-drinking experience for a steal! With floral, berry, and mineral aromas, these Nebbiolo-based red wines from Italy's Piedmont region shine alongside meaty sauces over pasta, earthy mushrooms, or rich and creamy risottos. Taste what all the excitement is about next time you see the Marianot Garblet and Gioso bottlings on WTSO.com.
Now that you're all caught up on WTSO's "Cult Classics," watch for these and other wines for any occasion with incredible discounts. As always, don't hesitate when you see them, they often sell out quickly.