Illinois members, you no longer have to miss out on high-quality wine and committed customer service from WTSO. After a brief period of unavailability, we're once again available in Illinois.
Don't worry about scouring through liquor stores for wine when you can get it delivered right to your door from one of the most trusted providers in the country.
While we were unavailable, our Illinois customers made it known that they missed us and the high-quality, limited-supply wine we offer. And we were listening! That's why we worked hard to reinstate shipping. Now, we are once again one of the few wine retailers that can ship to Illinois.
So, now that shipping from WTSO is available in Illinois, here's what you have access to:
International and domestic wine

We test wine from some of the finest wineries in the world. And after testing them, we only select about 20% of them. This is because we believe our customers deserve the best.
Just because you're in Illinois, doesn't mean you can't have some of the finest wine from Napa – or Tuscany – without even leaving your home.

Customer satisfaction guarantee

If you aren't completely satisfied with your order, you can return it with no questions asked. Our 100% satisfaction guarantee ensures that if you don't enjoy your wine, you can call us and one of our representatives will give you a free refund or send you another order of wine.

Shipment right to your door

Who needs to search through different liquor stores when you can get wine sent to you? After you order the wine, all you have to do is wait for your purchase to arrive at your doorstep.

No membership

We don't require our customers to get a membership. Once you buy your first bottle of wine with us, you are automatically eligible for all our perks.

No extra fees

Whereas some companies may have hidden fees and membership costs that they don't mention, we don't. With us, all you have to pay for is what you buy. Plus, shipping is free with minimum purchase.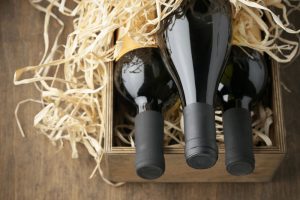 If you are a resident of Illinois, you now have access to high-quality wine from all over the world, with quality customer service to match. To learn more about our service and find out if WTSO ships to your area, call 866-957-2795 today or visit https://www.wtso.com/.