By Marc Supsic, WTSO Partner Sommelier
Commercials for Black Friday are on TV again, and in just a few days, Christmas songs will be playing, too. Take a deep breath; here we are again – the holidays have arrived.
Let's be honest, the next few weeks are going to be a whirlwind. Anything that makes life easier in this moment is a gift. So let me help you with something I know quite well: Selecting wines that will pair perfectly with the rich cornucopia of foods served during the holidays.
Before things get crazy, order yourself a case (or two) of these wines… and thank me later!
The Key to Holiday Pairing: Keep it Light, Keep it Simple
There's something innate in us that craves heavier foods, and wines, when it gets cold out. Cabernet, Merlot and Malbec are definitely on that list, but I actually prefer those for after-dinner sipping. For the holiday table, I'd like to suggest something a little different: Go with lighter, less-tannic reds. Here are three reasons why:
Acidity. By nature, the grapes that produce lighter red wines tend to have more acidity. Acidity in wine is a flavor enhancer and a palate cleanser too, and for that reason, magnifies complex, seasoned dishes while simultaneously balancing out the fats and oils found in winter fare.
Less oak. As much as I love an oaky red, the strong flavors and tannins in a wine that's been aged for 12-24 months (or more) in barrel can overpower foods. My suggestion: Save the oak-bombs for after dinner.
Simplicity. Most of the foods we eat this time of year are rich, heavily seasoned or spiced. Your wine shouldn't compete with the meal, it should dance gracefully alongside it. The reds I'm recommending here are affable, elegantly offering two or three key flavors at most.
A Hidden Gem: Grenache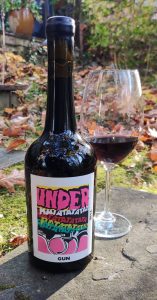 Grenache is a grape that doesn't get much attention here in the US, and that's a shame. Originally from Spain (where it's known as Garnacha) and seen extensively in southern France, it's often blended into famous reds like Rioja and Chateauneuf-du-Pape.
The grape makes for rustic wines that feel lighter than they are (some can exceed 15% ABV), tasting intensely of candied red fruit. Some people even say it tastes like a Fruit Roll-Up.
In the 1980s California winemaker Randall Graham of Bonny Doon Vineyards pioneered a movement to bring French Rhone grapes abroad, and thus Grenache found a new home. The Paso Robles region is now a well-respected producer; I love Levo Winery's "Under the Gun" 2018 Central Coast Grenache. With hints of cherry pipe tobacco, savory plum and black cherry, it would be an amazing compliment to roasted duck or pork loin.
Shop for this delcious Grenache here.
Beaujolais Villages and Cru: This Ain't Your Daddy's Nouveau
Beaujolais is a region in southeastern France, best-known for its bargain-bin Nouveau wines that arrive in stores on the third Thursday of every November (conveniently right before Thanksgiving). This gimmicky wine became famous in the 70s and today it's produced by the buckets, often lacking in quality.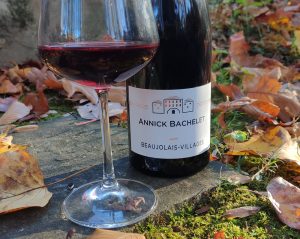 But Beaujolais has a secret: the region actually makes great wines all year-round. Using the Gamay grape exclusively, the more serious offerings are recognizable for their deep purple hue and intense aroma of African Violets and/or Roses. The wines are crisp and fruity as hell (to use a technical term), delivering a wallop of tart cranberry, pomegranate and cassis.
Beaujolais is amazing with cured meats and sausages, as well as creamy cheeses. In other words, this is what you should serve alongside that charcuterie board before dinner.
Top quality Annick Bachelet Beaujolais is now available here on WTSO.
My Favorite Wine for the Holidays? Pinot noir.
If you took Autumn and the holidays and fermented them, that would be Pinot noir. Great pinot delivers a harvest of smells and sensations: Roses, cranberry, strawberry, raspberry tart, wet leaves, forest floor, mushroom and even campfire smoke. And that's why it's my top recommendation for the holiday table.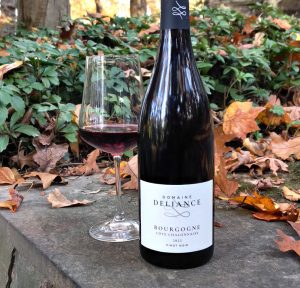 Winemakers call Pinot, "the heartbreak grape," because it's notoriously difficult to grow. And for that reason, there are only a few locations in the world that do it well. Depending on where the wine comes from, the flavor profile will be slightly different.
Traditional French Burgundy can be so light as to seem almost nonexistent at first. It's subtly perfumed, smelling like rose petals and a handful of freshly picked raspberries. The older wines turn slightly orange in color and remind me of wet leaves on a rainy Fall day. The 2022 Domaine Deliance Cote Chalonnaise is bursting with tart cranberry and zesty orange peel. It would be perfect with an herb-roasted chicken or turkey!
California has several regions that excel with Pinot noir, mostly the cooler parts of Napa and the Sonoma Coast. Even so; it's still relatively warmer than Burgundy, yielding higher alcohol and more pronounced red fruit flavors. California Pinot often reminds me of baked strawberry pie, or a berry tart. It's great with Brie, honey glazed ham, and sweet potato pie.
Pick up a bottle of Wild Hog Sonoma Pinot for your table before it sells out!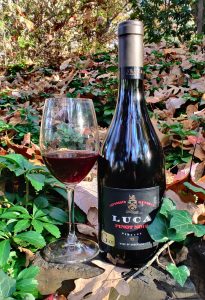 Often overshadowed by its neighbor to the south, the great State of Oregon has all but made Pinot its flagship grape. In fact, Oregon is roughly at the same parallel on the globe as Burgundy! Cooler regions like Dundee and Chehalem make stunningly acidic and juicy reds that are perfect for elevating rich, creamy dishes like truffle risotto and stuffed mushrooms.
Argentina is better known for its Malbec, but makes fantastic Pinot too! Taking advantage of cooler climates in the Andes, winemakers like Laura Catena are producing high-elevation wines that accentuate a strong herbal flavor. The beautiful Earl-Grey tea and mint notes in her 2020 G-Lot Pinot wine would be amazing with lamb shank or a vegetarian cassoulet.
Buy the amazing Luca Pinot noir here.
The Bottom Line: Chill and Enjoy!
The holidays can be overwhelming; the last thing you need is to stress over which wines to pick. My advice? Chill and enjoy. Pun aside, you can actually chill your reds a bit (I prefer them served at the standard cellar temp of 55°F). But metaphorically speaking, you can also chill knowing that your red wine game is now taken care of.
Oh… and since you're already here, these wines would make great gifts too. WTSO ships direct, for free (four or more wines, or orders over $60). And if you don't see them online, they often have reserve inventory in storage or can make another expert recommendation. Their customer service is the best in the business, simply call or email them for help.
As always, thanks for sipping with me today, and have a happy and healthy holiday season! Maybe I'll see you at the next Premium Wine Club tasting.
– Cheers, Marc
---
ABOUT THE AUTHOR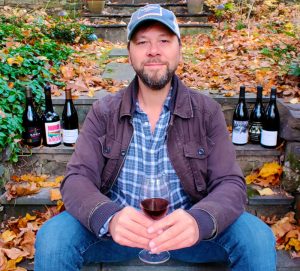 Marc Supsic is a WTSO expert partner. He's a certified wine professional and Sommelier who, for the last ten years, has led wine tasting events, B&B weekends, wine cruises, and produces educational wine videos on YouTube (check out our channel here). Marc also collaborates with WTSO to develop our monthly Premium Wine Club sets and leads the virtual tastings.