Magnum Marathon, one of our most anticipated events, is on its way! All bottles are large-format, at least 1.5L — that's right, more wine! Considering one 1.5 Liter bottle contains two standard sized 750ml bottles, this Marathon is perfect to stock up on your wine collection.
Get ready to refill your wine rack with a variety of big bottles during our upcoming Magnum Marathon on May 18!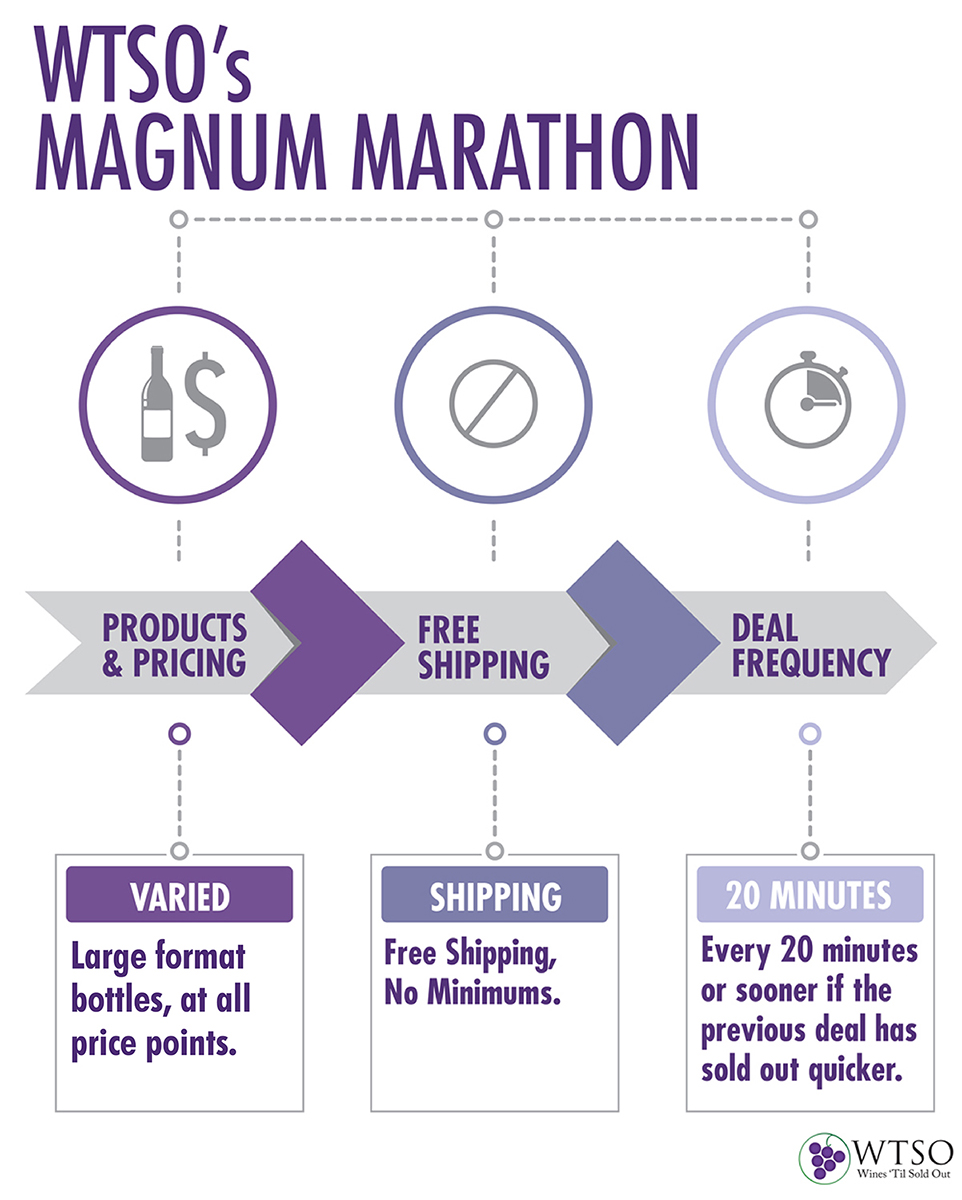 Details on our next Magnum Marathon:
Date & Time: Tuesday, May 18, 2021. 9am – 8pm ET.
Products & Pricing: 1.5 or 3.0 Liter large-format bottles at all price points will be available on the WTSO home page. Premium and Last Chance pages will not be shoppable. Weekly Tasting will be available, but carts may not be combined.
Shipping Details: Free shipping* with no minimums. All orders will ship before Tuesday, May 25.
Deal Frequency: 10-15 new magnum selections every hour, on the hour.
Holds: If you won't be available to sign for your package, or are concerned about your wine shipping in certain weather, we're happy to store your orders in our temperature-controlled warehouse for up to 12 months at no cost. Simply select a future ship date during checkout.
Don't miss out – Create An Account now to start receiving our daily wine deals. We'll send you a reminder about the Marathon once it gets closer.
*Free Shipping promotion not applicable in AK & HI.