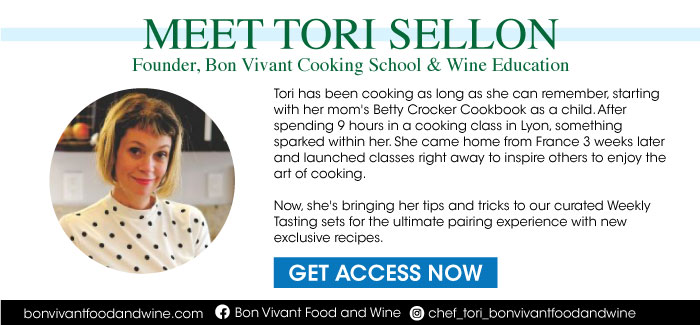 Fall is full of game nights, watch parties, and other small at-home gatherings; so don't be caught without a delicious appetizer to serve to guests.
This vegetarian-friendly Chickpea Flatbread with Red Pepper Spread by Tori Sellon is the perfect healthy snack to munch on as you talk, watch TV, and (of course) sip on some wine.
Pair this flatbread with a red wine from France or Australia. Compare bottles of Syrah from both regions in our newest Weekly Tasting to see which one you think matches best with this dish!
Now, enough talking about the food. Let's get started:
Ingredients:
Flatbread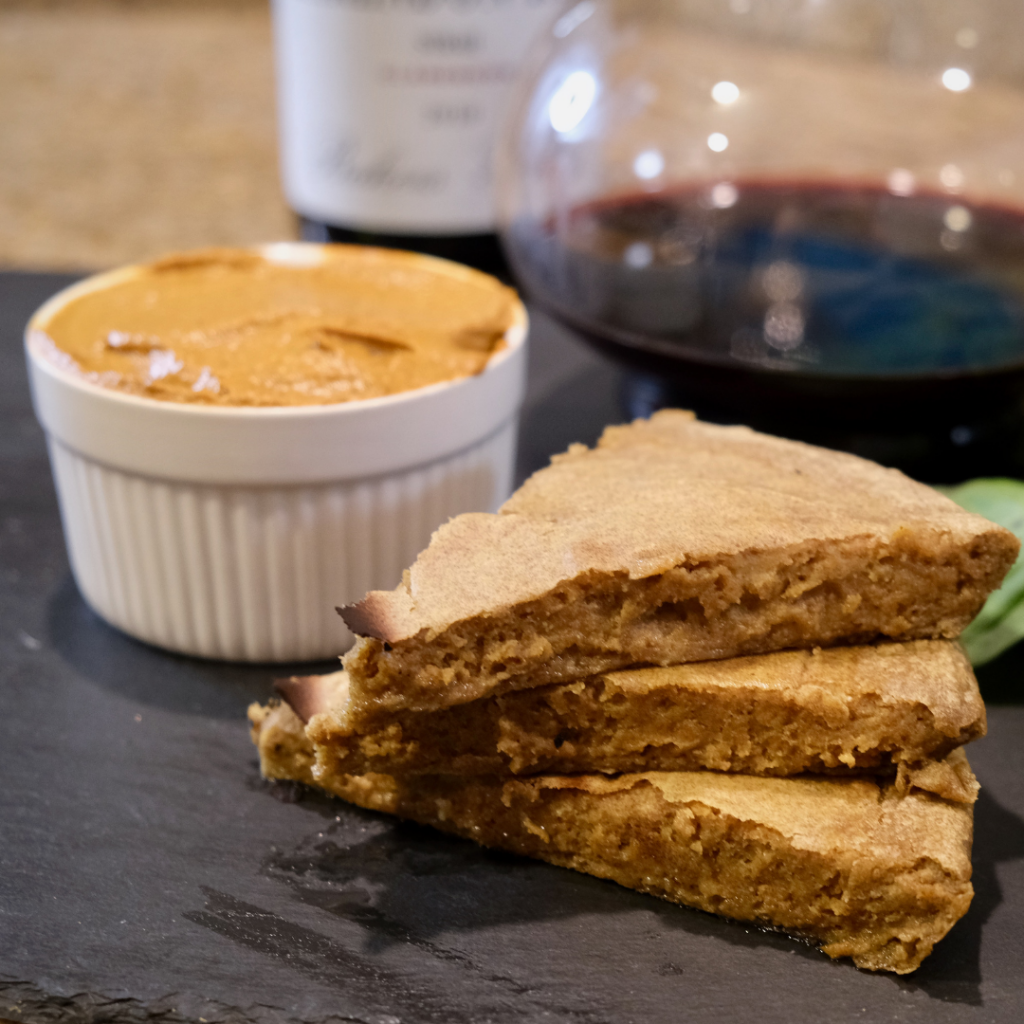 2 cups chickpea flour
2 cups water
1 tsp salt
1/4 cup olive oil
Red Pepper Spread
2 red peppers
2 eggplants, small/medium
1 clove garlic
1/2 cup pine nuts or walnuts
1/2 tsp salt
10 basil leaves
Cooking Instructions: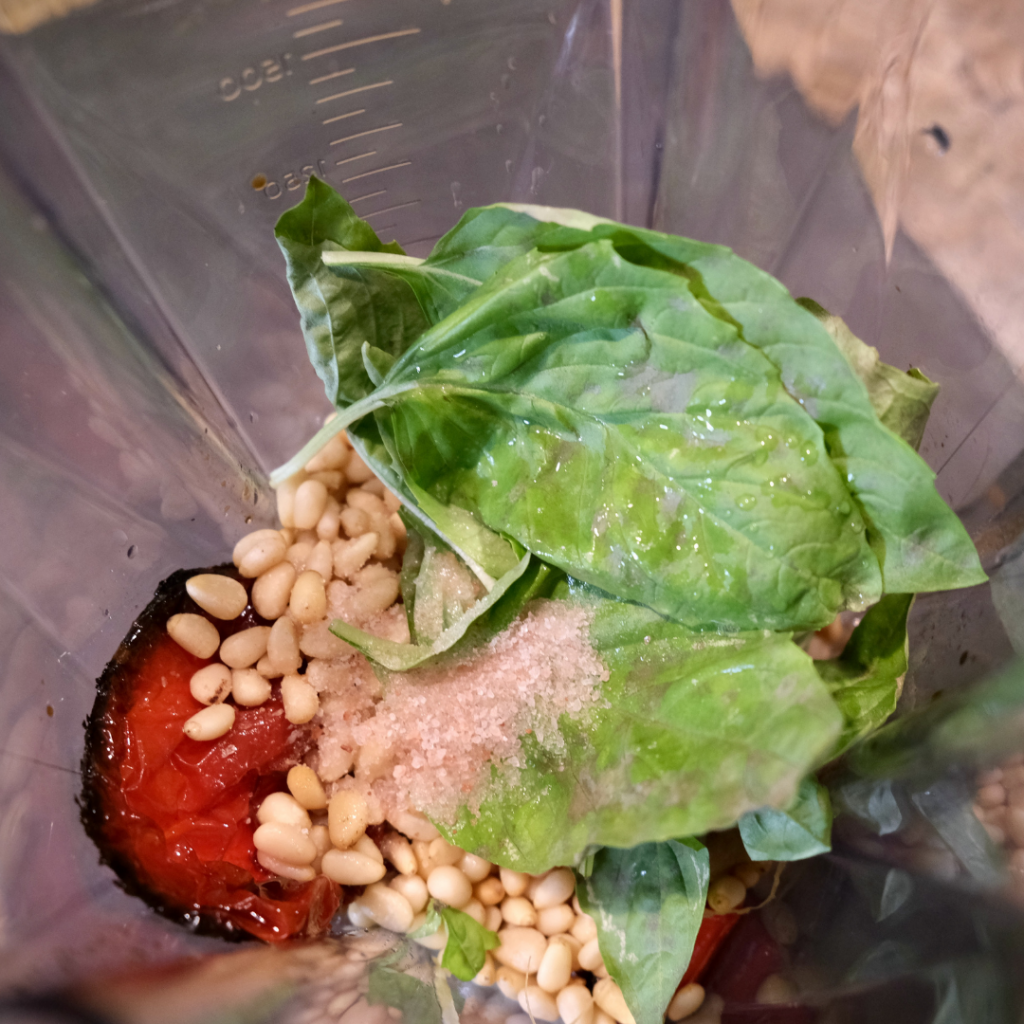 Flatbread
1. In a mixing bowl, add all flatbread ingredients and mix with a whisk till smooth. Allow it to sit.
2. Turn the oven to broil on high.
3. Coat the bottom of a cast-iron skillet with 1/16 – 1/8 inch of olive oil. Place skillet under broiler and allow oil to heat until shiny and hot.
4. Remove skillet from oven and pour batter into the center. Use a spatula to spread it out evenly.
5. Place the skillet back under the broiler until the top blisters, 7-10 mins.
6. Cut into wedges and serve warm.
1. Preheat oven to 425°F.
2. Cut the bell peppers & eggplant in half and place both skin side up on a baking sheet. Drizzle with olive oil & salt and bake for 45 min.
3. Peel the eggplant. Use a spoon to scrape it out of the skin if needed.
4. Place the eggplant, peppers, and other ingredients in a blender cup and blend till smooth. Serve on flatbread.
Now that that's done, it's time to enjoy your creation. As you plate your dish with this recipe by Tori Sellon, be sure to pour out a glass of red wine in Marc Supsic's newest tasting: Syrah, Home & Away – French vs. Australian.
Enjoy snacking and sipping through the season!