Need a delicious, quick weeknight meal to cook for the family? Create these mouthwatering Garlic Lemon Scallops for 4 in just 20 minutes. And to elevate this already amazing dish, pair it with one of your favorite types of wine!
Here's what you'll need: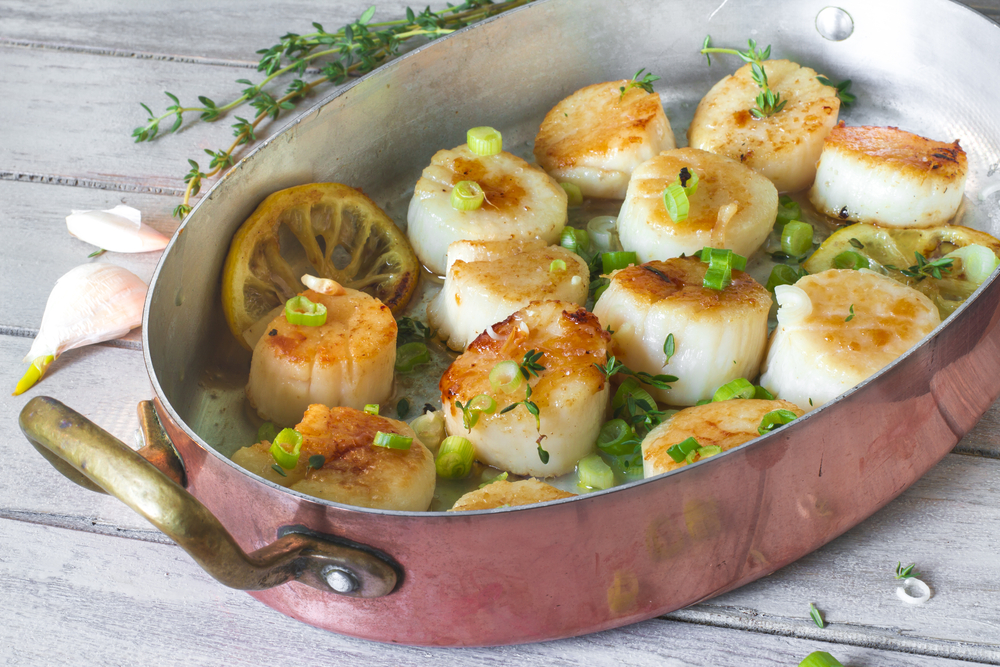 3/4 cup butter
3 tbsp minced garlic
2 lb large sea scallops
1 tsp salt
1/4 tsp pepper
2 tbsp fresh lemon juice
Then, it's time to get cooking!
Melt butter in a large skillet over medium-high heat.
Stir in garlic and cook for a few seconds until fragrant.
Add scallops and cook for several minutes on one side.
Turn over and continue cooking until firm and opaque.
When done, remove scallops and put on a platter.
Whisk salt, pepper, and lemon juice into butter. Pour over scallops.
And there you have it! A must-have, easy weeknight meal to complement a glass of wine.
Find the perfect wine pairing for your next home-cooked meal by shopping the wide selection of wine online at WTSO.