A comprehensive guide to help you get ideas, find products, and send gifts to everyone on your holiday shopping list. 
The holidays are being celebrated differently this year — that's no mystery. But one mystery you might be trying to solve, however, is how to make this holiday season as good as (if not better than) the ones in years' past.
With the whirlwind that 2020 has been, your loved ones deserve to know how much you care about them now more than ever. 
Gifts for Everyone on Your List
Holiday shopping can come with some pressure — you want to find the perfect gift that screams the name of each person on your gift list, right? With all the different personalities meshed into one gift list, it can be difficult to find the right gifts for everyone, especially if you're trying to get them all in one place.
That's why we wanted to make it easy. We selected our favorite gift ideas from some of our esteemed partners; and not only can you buy all of these gifts online, but you can pair each product perfectly with a seasonal bottle of wine. 
For…The Tried & True Wine Lover
Do you know a wine connoisseur? Someone who loves drinking it, collecting it, and learning about it? Our friends below have the perfect wine tools & accessories to impress and warm the heart of any hardcore wine lover.
Capabunga
This California-based wine accessory company is owned by two former California winemakers — so trust us, they know good wine and what it needs. Here are just a few of Capabunga's specialties that would make great gifts for someone who loves wine:
Wine bottle caps and stoppers
Corkscrews
Wine totes
Kitchen tools
Canteens
Capabunga has a wide range of gifts for any purpose. Corkscrews serve as great stocking stuffers, and their kitchen tools are wonderful high-end surprises. If you'd like to get a loved one something from Capabunga this year, use code WTSO for 15% off at checkout. 
RIEDEL
If you're a long-time WTSO shopper, you've probably heard of RIEDEL before. That's because RIEDEL is our #1 choice for high-quality wine glasses. Here are a few ways we love to utilize RIEDEL glassware:
Pouring ourselves a glass of wine (duh!)
Custom-made WTSO RIEDEL glasses
Using their glasses in gift sets
Since 1974, RIEDEL has continued evolving to deliver several collections of modern & functional glassware. They even have specially-designed glasses for different types of wine, which is sure to please a true connoisseur. Impress someone with quality RIEDEL glassware this year for a gift they'll treasure forever!
Sippin' It
Perfect for the person who drinks wine and coffee, Sippin' It is a gadget & accessory lover's dream. If you want the person opening your gift to say "wow, I can't wait to use this," get them one of these gifts from Sippin' It this year:
Wine opener gift sets
Wine aerator pourer
Quick wine coolers
Coffee cups & coasters
Coffee storage cannisters
Sippin' It has a holiday selection with specially designed gift sets. And at a great value, they have a wide selection of gifts under $20. Shop tools for your favorite wine & coffee fans — type in code GIFT2020 at checkout for 10% off your purchase PLUS free shipping! 
VINGARDEVALISE
All aboard, traveling wine lovers! VINGARDEVALISE, famous for their wine suitcase, has created the safest way to transport wine bottles. If you know someone who's been going stir-crazy without visiting wineries, this gift will help them look forward to their next trip.
This suitcase is specially designed for wines AND other packable items — so after you place your bottles in the bag's anti-breakage foam inserts, you can safely squeeze your shoes and camera right next to them.
If you know someone who would be on cloud 9 after receiving a wine suitcase, shop VINGARDEVALISE's holiday deals. 
For…The One Who Deserves A Break
Life can be tiring…especially in 2020. Give a loved one a gift that will help them pamper themselves and take a much-needed break. However they relax, help them do it with one of these gifts:
HOMMEFACE
Know a guy that needs to unwind? Treat him to an at-home spa night with products from HOMMEFACE! This men's skincare brand offers an effortless skincare regimen:
Face wash, toner, & moisturizer
Revitalizing Hydrogel face mask
NEW: Skin Rescue Intense Hydration Soothing Cream
HOMMEFACE's skincare duo and trio packs come in must-have gift sets that will make him excited to get into a daily routine. Use code HFWTSO for 20% off your purchase. 
The Cristalline & RE.VITYL
These two wellness companies owned by the same woman strive to promote self-care. The Cristalline, a brand that helps clients create positive energy through crystals, has a variety of products & services:
Skincare
Crystal sets
Crystal jewelry 
Healing services
And since The Cristalline keeps your mind clear during the day, RE.VITYL will help you sleep soundly at night. Here are just a few things they offer for a healthy night's rest:
Sleep masks
Sleeping pads
Essential oils
They also offer gift sets to keep you perfectly cozy around the clock. Use code WTSO at The Cristalline for 15% off your order. 
CigarClub.com
Do you know someone who would pick a good book & a glass of red wine over a party any day? If so, get them a gift from CigarClub.com. 
The website offers a variety of gifts for cigar enthusiasts: 
Subscription gifts
Single-cigar sets
Cigar accessories
To get him a sophisticated gift set he'll be sure to treasure on his nights in, stop by CigarClub.com and enter code WTSO30 for 30% off your first order. 
For…The Person Who Loves Their Home
2020 has made us all appreciate being at home a little bit more — so treat your house-loving friend or family member to a gift from one of these companies:
The Little Market
Goods from The Little Market are not only wonderful gifts for people who love their home, but for people who enjoy giving back. This non-profit fair trade shop features ethically sourced products from artisans and producer groups:

Quilts, blankets, & pillows
Home decor
Candles
Kitchen staples
Home spa products
Fashion accessories

Support from every purchase and donation made on The Little Market's website goes right back into the business — helping artisans get access to a wide range of customers and resources.
Sunday Forever
This brand's name says it all — they want their customers to feel like every day is a lazy & luxurious Sunday. Their products are designed to help people tune in with themselves after a long week — so if you know someone who deserves to wrap themselves in a warm blanket, Sunday Forever is the perfect place to find something for them:
Candles & home decor
Jewelry
Perfume 
Crystals
Apparel 
Sunday Forever even has gift sets designed for exactly what your gift recipient might need: a sleeping set and incense bundle are just a couple! So if you know someone who could use a little more coziness at home, enter code NEWHERE at checkout for 15% off your first purchase. 
Without the Roots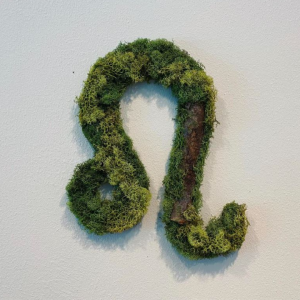 Without the Roots is a newly-established company that came to be during the 2020 quarantine season. The founder, a new Jersey local, cultivates authentic natural materials to create beautiful, one-of-a-kind, custom art pieces. 
So if you know someone who loves plants but hates the upkeep, these gifts are meant for them. They'll last much longer than a bouquet of flowers and will leave a lasting impression on the recipient's walls. 
To give someone the gift of greenery in their home for the holidays, visit Without the Roots and enter code WEDDING10! for 10% off. 
And Finally, for…The Foodie
These gifts are sure to please anyone who enjoys food (which is pretty much everyone). Send a little home their way no matter where you're located for the holidays — send them a gourmet food gift package or treat them to a virtual class!
Spoonful of Comfort
If you can't see someone special this year, give them a gift that will (literally) warm their heart. 
Whether they've been missing out on home-cooked meals or could use a little pick-me-up, they're sure to smile if one of these gourmet gift baskets by Spoonful of Comfort arrives at their door: 
Feed the Fam Package
Cozy Cookie Sets
Fireside Sets
Hassle-free holiday dinner packages
So if you want to tell someone "I'm thinking of you" this holiday season, just send them a Spoonful of Comfort. Warm up their holidays with exclusive seasonal gift sets!
Bon Vivant Cooking & Wine Education
With everything changing this year, now is the perfect time to introduce yourself and/or a loved one to an online cooking class! Chef Tori Sellon, the creator of WTSO's Weekly Tasting recipes, offers food and wine courses & instructional videos at a value — perfect for those who would like to boost their kitchen game without having to leave the house.
Add some flavor to a loved one's routine or impress someone with a romantic dinner by gifting a live or on-demand cooking class for the holidays from Bon Vivant. Order a subscription or a package to keep them cooking all year! 
Enter code WTSODISCOUNT at checkout for $5 off any class. 
You Give The List, We'll Check It Twice
Hopefully after reading this guide, several people come to mind. Send the perfect gifts to the doorstep of your parents, your children, your friends, colleagues, or even yourself!
These products from our esteemed partners serve as great stocking stuffers, "I'm thinking of you" gifts, gift set kits, & big-ticket items for the holiday season. Be sure to browse their full collection of holiday products and gifts!
And of course, these gifts for all kinds of wine lovers would be incomplete without the perfect bottle. Finish your gift shopping off with a pop when you upload your full recipient list at checkout on WTSO.com & match bottles to their recipients in just a few clicks. 
Happy holidays from our wine-loving family to yours!