Brunello boasts a place among the world's most famous and collected wines – and for good reason. Its depth, complexity, age-worthiness, and ability to enhance even the best food allow it to stand out. You can read more about Brunello in our previous post on the subject. There are, however, many excellent Tuscan wines worthy of the attention of Brunello lovers looking to expand their palate and broaden their experience. In this post, we'll explore a few of my favorites.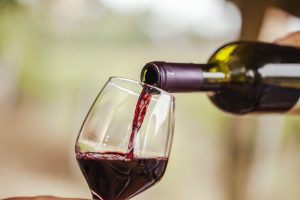 Rosso di Montalcino
Originating in the same town as Brunello, Rosso di Montalcino was first designated in 1984. Brunello di Montalcino and Rosso di Montalcino come from the same area and are made entirely from the local clone of Sangiovese known as "Sangiovese Grosso." Rosso di Montalcino is only required to age for a total of a year with six months in oak, as opposed to Brunello, which spends a minimum of two years in oak plus additional bottle aging. These lighter regulations, plus the fact that many winemakers source their Rosso from younger vines, means that prices for Rosso di Montalcino are lower than those for Brunello. Fruit from younger vines and less oak maturation yield wines that are brighter in both color and fruit character, with exuberant cherry and tart plum flavors, as well as a touch of earth and spice. Rosso di Montalcino can't replace Brunello in your cellar, but the two wines complement each other and pair with different dishes. Serve Rosso early in the meal and save Brunello for the entrée.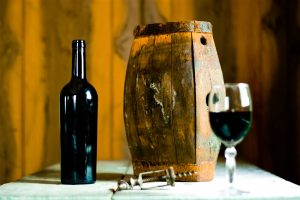 Chianti Gran Selezione
Tuscany's Chianti zone has many subregions and variations of style. In 2013, a new designation, known as "Gran Selezione," was made available to Chianti producers with the intention to exemplify the very best that Chianti has to offer. Given the recent arrival of the label, it can still be a little difficult to find Gran Selezione in the United States, so if you see one, give it a try. Chianti, like Brunello, is made primarily from Sangiovese. Brunello is always pure Sangiovese, while Gran Selezione must be at least 80% Sangiovese, with several other red grapes being allowed in the blend. The character of the Sangiovese grape shines through in both wines with an emphasis on tart red fruit and aromas of forest floor as well as baking spice. Between the two, Brunello may be slightly fuller in body, but they both pack a punch with powerful flavors and taut tannic structure. A direct taste comparison between the two wines would be both instructive and pleasurable.
Vino Nobile di Montepulciano
This "noble wine" comes from the picturesque Tuscan town of Montepulciano – not to be confused with Brunello's Montalcino or the Montepulciano grape which, confusingly, doesn't even grow there. Montepulciano's rich history of producing world-class Sangiovese dates back to at least the seventeenth century when it was dubbed the "king of wines" by the poet Francesco Redi. In the United States, it remains relatively less famous than Brunello, resulting in lower prices and great values. The local clone of Sangiovese is called "Prugnolo Gentile" and produces wines with deep color, full body, and a luscious bouquet of crushed red cherry and boysenberry with spice notes like nutmeg and cumin. Vino Nobile makes a great gift wine, as many haven't heard of it but will still appreciate its classic Tuscan style. It's also a beautiful wine with meat dishes like standing rib roasts with juniper and mushrooms.
For Brunello lovers like myself, there can be no substitute for Brunello, but there's plenty of room in my heart for more than one wine, and each of these are special in their own way. Keep your eyes open – if you see a good deal on one of the Tuscan reds named above, try it to discover more of the joys Tuscan Sangiovese has to offer.