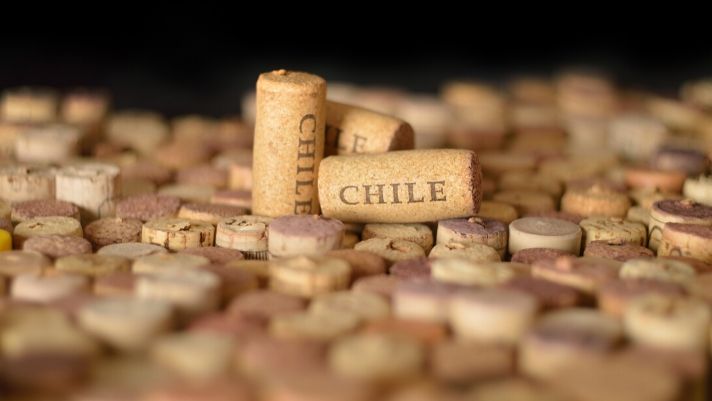 You may not be traveling to Chile very soon, but after you read all about this stunning wine region, you'll definitely want to! All around the world, there are specific regions known for specific grapes, landscapes, and temperatures that make their wines a little different from the others. People often think of the Burgundy wine region or the Pacific Northwest wine region, but the Chilean wine region has a personality of its own. If you're interested in learning more, take a look at our guide to the Chilean wine region. We'll talk a bit about the history and landscaping, and then we'll delve into the popular valleys and the wineries within them—don't miss out!
History of Chilean Wine Country
To start, it's important to note that, overall, Chile is one general, wine region, but deeper examination shows that there are many sub-regions within that have different sub-climates. Many people often call it the Chilean wine country because of that. That said, these different sub-regions more than likely came about because of how steeped the wineries are in history. Most of Chile's vineyards have a strong sense of tradition—let's delve into that!
Chilean wine has a long history as a New World wine region. In the 16th century, Spanish conquistadors brought Vitis vinifera vines with them when they colonized the region, so we can't exactly call the country's wine industry "young." When European immigrants came along, they brought more varieties with them in the 1800s—Bordeaux being one of the main vines among them. Most people consider it to be New World, however, because up until the 1990s, most of the wine was consumed by the residents. It wasn't until winemakers started exporting their wine that the world noticed the value of the Chilean wine industry's quality and flavor.
Chile's Geography and Landscaping
Chile is the world's narrowest country—it averages at 110 miles in width. However, what it lacks in width, it more than makes up in length; its coastline stretches about 2,600 miles, which is farther than the distance from LA to New York. Because of this long length, the climate in the country's wine regions vary expansively and dramatically, yet all of them benefit from lots of sunshine and mostly dry conditions. The country's dry climate makes it an excellent place to try out different organic, biodynamic, and sustainable production ideas.
Key fact: About 70% of Chilean wine is exported with a revenue equivalent to 2 billion dollars—75% of which is produced sustainably.
Part of what makes Chilean wine so interesting is the topography from which it's grown. Its location makes the country something like an island—it's bordered by the Pacific Ocean on the west, the Andes on the East, the Atacama Desert up north, and the Patagonia toward the south. As it's naturally protected on all sides, the vineyards are protected from the elements.
3 Key Regions
As we mentioned, Chile is naturally protected. As a result of this protection, phylloxera, a pest that destroyed most of the world's vineyards in the 1800s, never actually touched Chilean wines. The country is home to the oldest vines, and as a vine grows older, the grapes it produces become more nuanced and concentrated. It's the idea that something improves with age—and Chilean vines were able to do just that.
That said, the vines in Chile are comprised of east-west valleys that pull currents from the Pacific to cool down the vineyards and preserve the acidity at night. We'll talk about three of the most established wine regions here: the Colchagua Valley, the Maipo Valley, and the Elqui Valley
The Colchagua Valley
If you're looking for the Napa Valley of Chile, then the Colchagua Valley is the place to go. It has everything you'd expect from a top wine-producing region—mineral-rich soils, a warm and breezy climate, and the perfect amount of sunshine. It is, however, relatively young in the Chilean wine world, but what it lacks in age, it makes up for in vineyards. There are around 1,700 vineyards in just this valley.
The region is known for the Chilean specialty grape—Carménère. The red wines of this valley, including Syrah and Malbec, often make the world's best-of lists. If you're a red wine lover, then you have to sip and see how nuanced and flavorful these wines are.
Our favorite wineries: Casa Lapostolle, Neyen, and Laura Hartwig
The Maipo Valley
The most famous of Chile's wine regions is the Maipo Valley. It stretches from Santiago all the way to the Andes, so if you fly into Santiago, you can easily make it here for a day-trip! The warm days and cool nights provide the perfect conditions for perfumed wines and lovely tannins. Once you're here, there are over 7,000 acres of vineyards to explore.
Most of the vineyards produce excellent Cabernet Sauvignons full of blackberry and cocoa notes—the depth of flavor is what often draws people here.
Our favorite wineries: Viña Antiyal, Viña Undurraga, and Santa Carolina
The Elqui Valley
This is the most northerly of Chile's wine-growing regions, and it has a character of its own. The region sits on the edge of the Atacama Desert and is one of the world's driest areas. You may not think that this makes for prime vineyard placement, but the hot, sunny days and cold nights make for exquisite and unique grapes. It's becoming more renowned for its Syrahs, though it's most popular for the trademark brandy, Pisco.
No matter what you choose to drink, you'll get intensely aromatic grapes. It's an interesting region that will fill your time with delicious Syrahs and superb Sauvignon Blancs, star-gazing nights, and some tours of astronomical observatories.
Our favorite wineries: Viña Falernia, Cavas del Valle, and Elqui Wines Vineyard
Now, these are just a few of the many regions in Chile's wine country. The more you explore, the more you'll find to love. So, if you want a different wine traveling experience, then you need to add a Chilean vacation to your bucket list.
Since traveling isn't available right now, do the next best thing and broaden your wine palette with Wines 'Til Sold Out. We have varied styles of wine for you to choose from so you can get used to the tannin-filled reds of Elqui Valley or the luscious whites of Casablanca Valley. Take a look at our Premium Selection or sign on for our Weekly Tastings so that you can get consistent, high-quality wine delivered straight to your door. Shop our wines now!