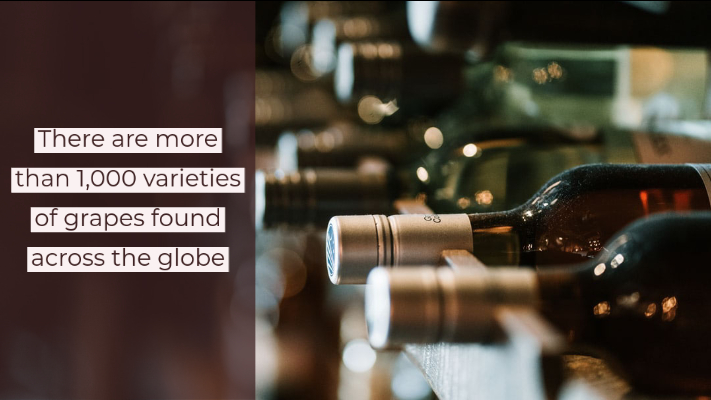 When it comes to buying the perfect bottle of wine, you may be spoiled for choice. Did you know there are over 1,000 varieties of grapes found all over the world? With such a wide range, you can always find a bottle to satisfy almost everyone's taste or preference.
However, this is also the reason you need a little guidance, especially when doing some wine online shopping.
Shopping online for goods is easy and comes with its perks, but when it comes to wine, you may be a bit hesitant. Wine is precious cargo and you wouldn't want anything to happen to it from the time you buy it to when it's delivered to you. Here are some wine online shopping tips to consider as you shop for your favorite bottle.
Think about how long delivery will take
You can do wine online shopping at any time of the year. However, you'll want to take extra caution if you buy wine when it is extremely hot. Direct exposure to extremely high temperatures can ruin the flavor and taste of wine.
When shipping expensive wines, like champagne, extra caution is needed. If it gets too warm, the effervescence could cause it to explode.
While some stores may have trucks with refrigerators, others don't. Do some due diligence and find out how your wine will be transported.
Online wine sellers typically have temperature policies on their sites, so make sure you read them carefully. You can also opt to email or call customer care to confirm those policies.
Whether you will be at home when delivery is made or in the office, you can make arrangements to have the wine held for pickup. This way, you can have the wine waiting for you in an air-conditioned waiting area rather than having it sit in a hot delivery truck all day long.
Consider the type of wine you have ordered
Different types of grapes have different travel tolerance. Some are high maintenance and may need days to recover after being shipped to you.
If the online store is within your state, then it means you can drink the wine the same day you receive it. This is because the wine has been resting in the stores' warehouse location and it just takes a short trip to you.
If it's being shipped from an out-of-state online wine shop, then give it some time to rest. Ten days or so is the time experts recommend. Other wines, such as Pinot Noir, need a few weeks to recover, especially when transported over long distances. Luckily, wines like Madeira and Port recover quickly even after long trips and will arrive at your place intact and ready to drink.
Develop a relationship with your online shop
It's essential to develop a good relationship with your online wine shop. To begin with, you can tell the customer care representative your wine preferences and share ideas on which wines to buy or try based on your palate. As they get to know what you like, it will become easier for them to recommend what you should buy anytime they update the catalog.
Having a good relationship also ensures you get the best online wine deals. Most retailers buy wine in bulk and therefore tend to stock good cheap wine online almost all year round.
If you are considering wine online shopping for the first time, remember to read customer reviews to confirm the legitimacy of the retailer. This way you will not end up paying for damaged goods or something you didn't order. You might also be lucky enough to get an online wine deal that saves you significant money.