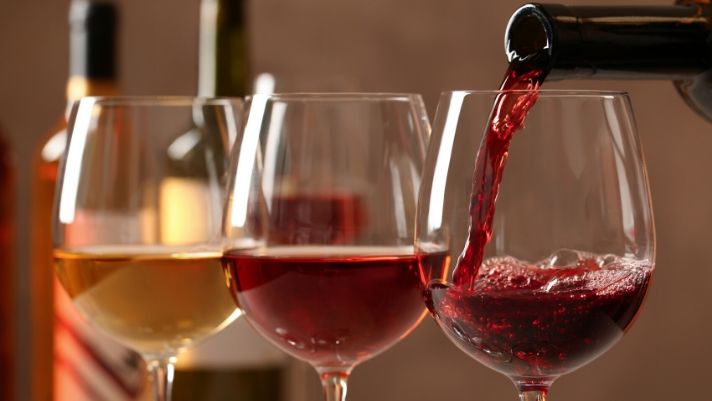 Over the years, the role of wine in life has changed. It's been a cultural symbol of a fine life and has transformed to a natural complement to food and conviviality. Though the targeted audience has transformed, including people from all over the world, not just the upper class, one thing has never changed—the appreciation of wine. Throughout various cultures, people have loved and appreciated how wine can reflect the diversity of various wine regions, providing different flavor profiles and tastes depending on the type of grape and where it's grown.
The love of wine also paired with the world's understanding that healthy living means limiting imbibing. Because of that, enjoying wine transformed into the culture of moderation—responsible drinking practices and ideal wine tasting is done slowly. How else are you to enjoy the complexity of the glass? Below, we'll talk a bit more about wine's culture of moderation—how it started and how best to practice it yourself. Take a look!
Wine in Moderation Movement
As we mentioned, many countries were and are experiencing concerning trends when it comes to misusing alcohol. Think about binge drinking among college students—they often turn to cheap wine for quick drinking and quick drunkenness. They are neither drinking in moderation nor truly enjoying the complexity of the wine. Misusing alcohol comes with a variety of health, legal, economic, social, and personal implications, and although misuse of wine isn't as widespread as other alcohols, it still sparked a movement in the wine world.
This is where the Wine in Moderation movement came into play. In 2008, the European wine sector took the step to address alcohol-related harm and misuse and created this program in tandem with the European Alcohol and Health Forum. Since then, what began as a policy commitment turned into a way to encourage healthy drinking practices among individuals, businesses, universities, and nations.
It urges people to respect the wine and the people around you, to care about yourself, and to share good moments with friends. Not only is this good for your health, but it's one of the best ways to enjoy the wine as well. Their beliefs state it perfectly—"Responsible and moderate consumption of wine must be promoted: wine is only appreciated to its fullest in moderation."
How to Practice It Yourself
So how exactly do you practice wine in moderation? Your first step is to understand how much wine is too much. If you're used to three glasses of wine a night, then shifting to a glass and a half is your start to moderation. Once you've gotten into a better mindset with how much wine you drink, then you need to learn how to enjoy to the fullest. There are a few different ways you can do this:
Pour a small glass and sip slowly
Try to find the different flavor notes within the wine
Smell before sipping and swish around the wine in your mouth for a bit before swallowing to truly understand the mouth-feel of the wine
Only allow yourself one glass with dinner, so you can see how flavors are enhanced when paired properly
Wine in moderation may seem strange at first glance but can help you love all facts of the wine. Start your journey to wine and the culture of moderation with Wines 'Til Sold Out. We have top-rated red wine for you to try in moderation—they're the best for delving into the different flavors and mouth-feel of wine. Order online and we'll ship the wine directly to your door. Shop with us now!