Have you tried a wine from WTSO that you love and can't wait to get more of? We're happy to announce a brand new Feature: Reordering! Starting Soon, WTSO is your own private wine shop!
Here's how to reorder wines:
Go into your cellar using https://www.wtso.com/customer/cellar or clicking the tab on the homepage.
Once in your cellar, you will see all of the WTSO wines you've tried before.
To see your wines listed by name and personal rating, select list view in the top right corner.
To see your wines displayed by label and bottle, select display view in the top right corner.

To sort through your wines, use the filter and sort buttons on the top left corner.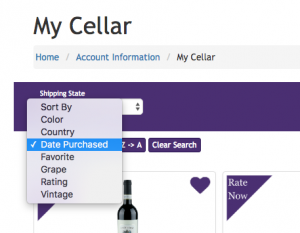 Wines in your cellar will show as one of the following under the "Buy Now" Column: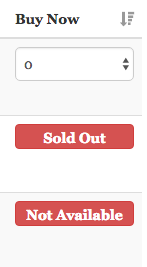 Available: These fantastic bottles are available. To add them to your cart in display view, click the price below the bottle. To add them to your cart in list view, select the number from the drop down menu on the right.
Not available: this bottle is currently unavailable so please contact customer service
Sold out: This bottle has sold out
To checkout, click on your cart and then click checkout.

Enjoy your personal wine shop while supplies last!
Special questions:
WTSO stands for Wines 'Til Sold Out, so why do we have extra inventory?
Since we guarantee 100% satisfaction on any bottle we sell, we keep a reserve of bottles for any issues that may occur as the bottles are shipped across the nation. Since our shipping has improved, the number of reserve bottles we've kept are well above the number needed, so we're offering the very limited numbers to our dedicated members.
What's the WTSO Average shown next to the vintage information on my wines?
WTSO members can rate any bottle in their cellar. To rate your wines, choose the wine and click "Rate Now". Ratings from WTSO members help other members decide what wines to try, and they help our team understand what wines our members would want.